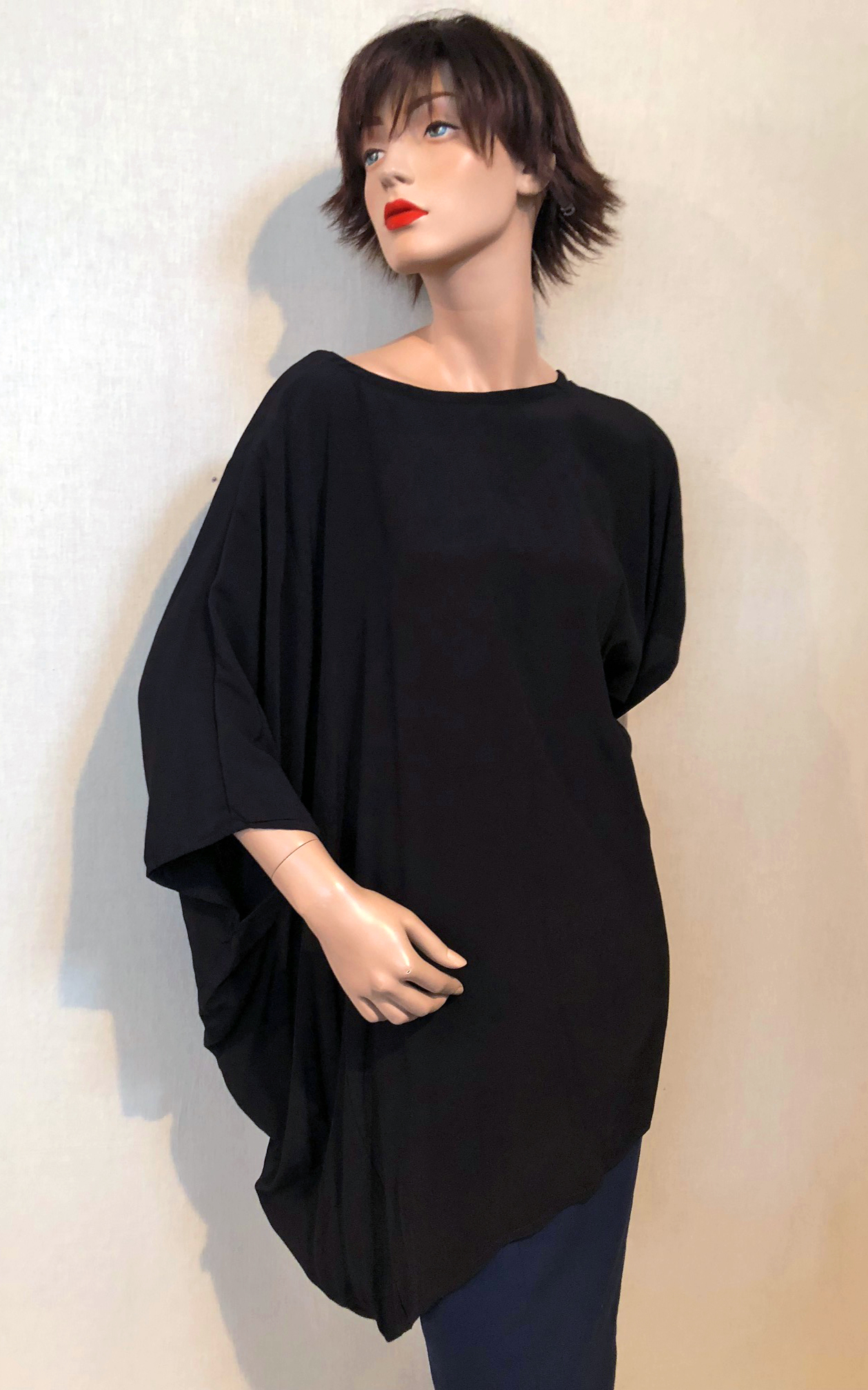 Mek Top in Black Viscose
This is a personal favourite of mine ( I have 8)
I'm a chubby apple and this top makes me feel comfortable, edgy and graceful.
It works really well for almost everyone I've seen in it, it swamps the occasional person but I've seen some tiny women look smokin' hot in it.
It's like a best friend- always there for you and always makes you feel good.