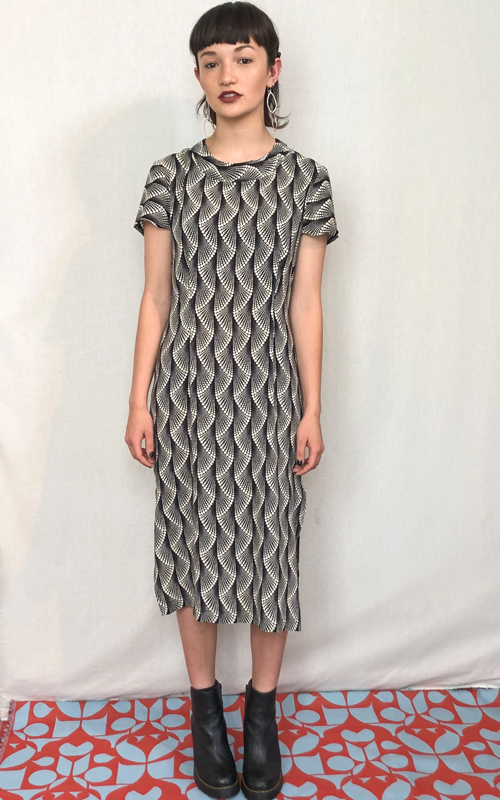 Shanghai Shift in 3D
Based loosely on the Chines tradtional dress the Cheongsam this is a classy little number that is highly evocative of other times and places.
It's a very simple dress so it takes on completely different characters depending on which fabric it's produced in.
It's tailored so will probably need a little tailoring for each individual which of course we'll take care of for no extra charge.